What is the role of real estate software in agencies?
Allowing your customers to sell their property or find the good of their dreams: in a few words, that is the essence of your job as a real estate professional. The basis of everything.
Except that, behind this very simple definition, a whole world of complexity is hidden. Whether in the area of pure management (shooting your small – or large – business) or whether it is the business strategies to be developed to exist in the eyes of prospects and develop your turnover.
In this sense, for lack of the right tools, you are condemned to work with bits of string. The "D system" is not that bad; it's even going for a while, the one it takes to launch your agency / network and enter your first terms. However, you quickly need something else, a tool commensurate with your ambitions. The musicians deploy their talents on quality instruments; architects lean against the best materials. And you need high-flying real estate software.
But by the way, real estate software, what exactly is it for ? What is the purpose ? And why is it so important to know this to choose it well ?
Real estate software is the backbone of your business
By remaining factual, we can say that real estate software is used to simplify sales, purchasing, rental and rental management actions for all professionals in the sector.
This is the basic definition.
But this definition, however fair it may be, gives only a narrow and limited view of the real possibilities that this type of tool brings you. Talk about real estate software only in these terms, it would be like saying that a bank only serves to invest its money while waiting to spend it, or that a car only serves to go from point A to point B. We would only have an overview, like a landscape seen from afar ; and we would miss a host of interesting details.
When in reality real estate transaction software is much more than that.
Let's use an analogy :
A house needs a frame. Without it, nothing can hold in place: neither the walls nor the roof. Invisible to the eye, this frame is not seen from the outside; but it is she, however, who made construction possible, and who guarantees every day that the building will not collapse like a house of cards.
You see where we are coming from ?
Like a house or a building, your business needs a frame – its internal skeleton, the bones that will allow the whole to stand up. Your real estate software, nobody sees it from the outside, it is invisible in the eyes of your prospects and your customers; and yet it's all about your business management. It is he who allows you to enter into transactions and develop your real estate skills.
You can't (or more) do without immo software
This frame does not come from nowhere. It has its origins in the new needs born from digital transformation.
Ah, digital transformation ! We serve it to you at all sauces, that one. Every real estate professional has already visited fairs or conferences where the subjects revolved around digital transformation – and the need to adapt to it so as not to disappear from the face of the Earth, as in the past dinosaurs.
Except that this evolution which pushed the various commercial sections towards digital is not only inevitable, but also desirable.
Because it must be recognized:
The arrival of IT, the development of the Internet, the dematerialization of documents and tasks, are all events that have helped to simplify the daily management of real estate transactions. Better than that: they have brought many benefits to the real estate sector and today make possible actions that were unimaginable yesterday.
So digital transformation is not just a Grail whose existence is whispered without ever seeing it: it is a reality – and full of benefits, moreover. So it is impossible to continue to pretend that this change has not happened.
Be frank:
For nothing at least you wouldn't trade your smartphone for a dial phone, would you ? And without an Internet connection, you would feel naked, no ?
Likewise, once you have integrated real estate software into your daily practice, you will be unable to do without it.
Because, beyond the simple definition given at the start of the game, real estate software is also – and above all – a business vector for your business.
What can you do with real estate transaction software ?
This reminder being done, let's now go a little further:
With real estate software, what exactly are we doing ?
The question of the usefulness of such a tool is not a luxury. Far too many real estate professionals buy and install software like this because "it's the right thing to do" (they read it on the Internet), or because "that's what competitors do ".
A bit like the touch tablets when they arrived on the market: we didn't really know what to do with it, but we still bought. To "be up to date".
To be truly effective, real estate software must meet specific needs. In other words: you must know what to do with it. Otherwise, it doesn't make sense.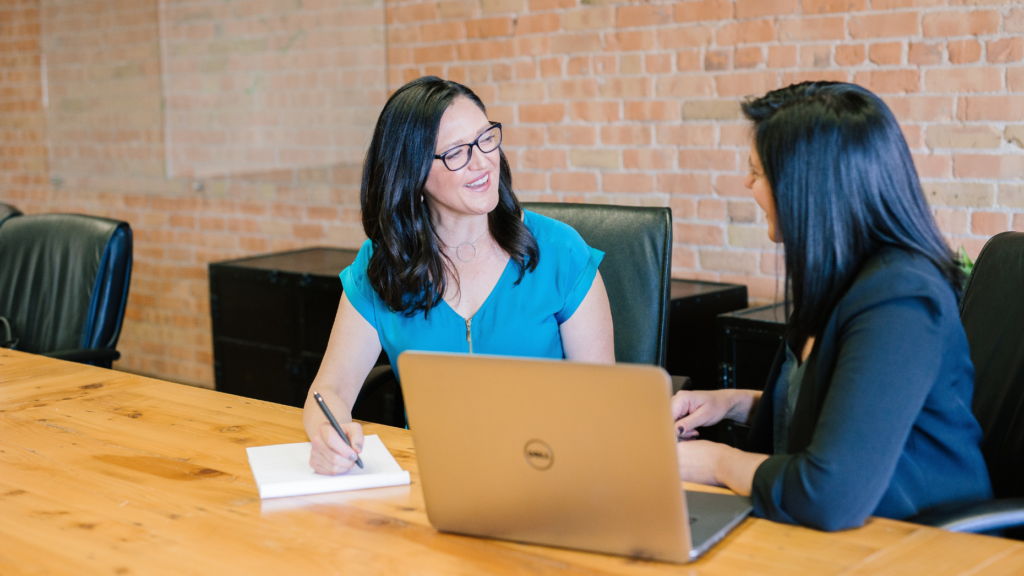 The main functionalities of real estate transaction software
And what you can do with it is in particular:
Complete the management of your real estate business. In the beginning, your activity does not require you to manage hugely: juggling 3 or 4 catalog goods and some customers, it works. But when your structure grows, it needs a stronger framework: managing 15, 20, 30 goods in stock and hundreds of prospects and customers is immediately more complex. The immo software makes it possible to manage this information and disseminate it to your franchised agencies, your agents, your branches.
Manage your documents and commercial media. Create and edit prospectuses and showcases, write and print administrative documents (mandates, compromises, value notices, scales, etc.), etc.
Manage and distribute your real estate announcements. On your own real estate website, of course; but also on the portals with which you work regularly (and with the possibility of automatically updating the information concerning your mandates, thanks to a web gateway).
Obtain accurate statistics. This thanks to measurement tools which are specifically adapted to your profession.
Administer your prospecting. Because you do not forget that real estate prospecting is the basis of your business (which allows you to enter mandates), and because transaction software greatly facilitates this process that many real estate agents fear.
Manage your client data with a powerful CRM. CRM is one of the most interesting tools of real estate software: it gives you the opportunity to make the best use of your sales, buyers, owners, tenants, investors, etc. ; and keep your prospects still in sight, just to "hatch" them properly until they decide to entrust their real estate project to you.
These are not the only features you can find. They are only the most common.
To that, it is possible to add: the presence of a shared agenda, synchronized with a dedicated mobile application ; multi-support management (and the possibility of working remotely, from a smartphone or a tablet, without having to go back and forth to the agency to enter data) ; access management for your employees and / or groups, especially if you are a network of agents or a franchise ; etc.
Smart data mining
Only theoretical functionalities are not everything.
Okay, with your real estate software, you can do this or that thing. Well done. But having a 3D creation tool on your computer does not mean that Pixar or Disney-style cartoons will come out of the software hot, like a pizza in the oven !
These functionalities are supports: they will allow you to manage preexisting data, which would otherwise be released into the wild.
Take the example of CRM .
CRM is an extremely powerful tool, through which you can visualize your entire prospect and client base in one look. But if you just enter information in it after a first contact, without ever touching it behind again, this CRM will not do you much.
No, you're going to have to :
Work on your customer data by qualifying it (add information gradually, ensure its validity, use this information in the context of your commercial actions, etc.) ;
Program the tool to send reminders to the right person at the right time (as an extension of an upstream marketing strategy).
And to be able to make the most of it, it is especially necessary that your real estate software is adapted to your professional profile !
Your immo software should adapt to your profile (not vice versa)
This is the last point to address to fully understand what real estate software is, and what it can be used for:
More than just a tool, this real estate software must be an extension of your structure. The armed wing of your strategy.
And for that, it must look like you.
John Kennedy said, "Don't wonder what your country can do for you. Ask what you can do for your country. "
And we say: Don't wonder what you can do for your real estate software. Ask what your software can do for you.
Because it is the tool that must adapt to your profile and your needs, rather than the other way around. And this by answering several questions:
What is your profile ? (independent or franchised real estate agency, branch office, network of agents, promoter, manufacturer)
What services do you offer ? (sale, purchase, rental, rental management, etc.)
What is your business strategy ? How do you get into mandates ?
What goals have you set for yourself ?
This means that your real estate transaction software must come and mold on a preexisting environment: your brand image; your visual identity; your graphic charter; your tools already installed; and your business.
Depending on the answers to these questions, you will be able to choose the most effective tool for yourself.
The selection criteria
Add to that some essential selection criteria for real estate software:
Simplicity of use (a real saving of time for daily tasks) ;
Processing essential tasks (integrate the functionalities that matter to you according to your profile)
The possibility of easily creating and editing supports (physical and digital);
Availability in the Cloud (what is called full web real estate software, which is not installed on your computers but accessible remotely, in multi-support);
Evolutivity (the software must evolve at the same time as your agency grows: you must immediately think of a future migration of data, for example).
This is what you needed to know about real estate software !
However, even a tool perfectly suited to your profile, and set up according to your needs, such as the type of real estate software offered by Facilitogi, is not enough.
Because an instrument is nothing but an instrument: a violin without a musician does not make music.
It is therefore essential to benefit from support from the service provider, and to integrate this real estate transaction software into communication and acquisition of money orders !