How to design a single-family house, the technical guide?
If, for all kinds of reasons, you are building in rural areas, know that finding the ideal land for your future home requires a lot of consideration and research. Here's what to focus on.
You have decided to build a chalet to spend your holidays in Quebec rather than abroad? You have chosen to settle in rural areas, or you cannot help but live far from a village heart? Future buyers, you must be wary!
Discover the water-saving exterior fittings
Learn more
Did you know that it is not illegal to sell a lot of land that would not be suitable for construction? There may be many purely physical obstacles to building a house, a chalet, or any type of building. Before buying, make sure your plans can come true: find out the seven criteria to check first.
Before making an offer, we look at :
Zoning
This may sound obvious, but first check that you are allowed to build a house on the lot in question. Do not rely solely on the word of the seller or agent: confirm with the local municipality. Also make sure that you will be able to build a house of the desired size: consult the municipal regulations, and focus on size restrictions, minimum and maximum, as well as height restrictions.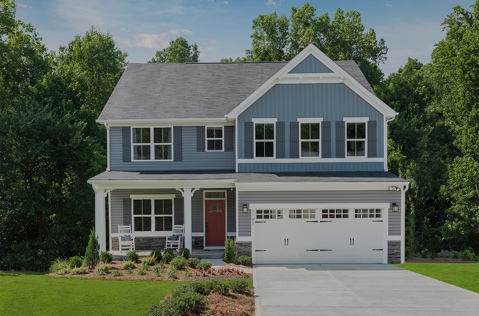 Title of property
It may sound strange, but just because someone is selling something doesn't mean they have the right! The lot may have changed hands in the past without the proper documents having been completed. Ask a notary to check the ownership history.
Soil quality
In rural areas mainly, some soils do not have the compressive strength to support buildings. For example, a floor :
with high water table
with a high clay content
in natural bog
which has been backfilled
A geotechnical engineer (ideally local, since he generally has knowledge of the challenges of the sector) can confirm what load a certain type of soil can support. A structural engineer may not request a soil assessment, but the municipality may require it.
If land is not suitable for the construction of a house with a traditional basement, it is always possible to build with a slab on the ground, which Ecohabitation recommends in almost all cases. If the lot can only support other types of construction, on screwed or stilted piles, for example, this should be reflected on the asking price, or on your offer.
Water bodies
Watercourses on or near a lot of land are likely to damage a construction project, or to carry out additional landscaping and excavation work. In the presence of water bodies, it would also be advisable to employ a geotechnical engineer to ensure that the building does not violate any environmental law.
Septic wells and pits
The best scenario is access to water and municipal sewers, otherwise you will need a well and a septic tank. Both require minimal setbacks from the batch lines and adjacent systems; the septic tank requires a suitable location (area, relief, etc.). By instantly rejecting a batch where adjacent systems make it impossible to install a septic tank, you could save the costs associated with the septic engineer.
Some lots may already have a well. If this is the case, find out about its depth, flow, quantity of water available and its quality. Also ask the neighbors if they are struggling with recurrent shortages. Of course, two adjacent wells can tap into totally different aquifers, but you can never have too much information.
The water in a well can be too hard, or have a strong smell of sulfur. These are easy issues to deal with, but it would be useful to have this information early in the process in case treatment tanks were to be included in the mechanical room, which would require expanding.
Topography (elevation)
Assuming that all the issues dealt with above are resolved, it is relevant to assess the elevations of a site to position the house and ensure that there are no drainage problems. Building on elevated land will help reduce the risk of flooding; it is also best to position the house and the pit so that wastewater can be drained by gravity instead of being pumped.
Tree assessment
You may need to cut down a few trees to make room for the road, the septic tank and the house. Obviously, priority is given to the removal of dead or dangerous trees, but an assessment could help you better position the elements to be built to limit deforestation and make the most of the site.
Deciduous trees in the south can provide shade during summer, and conifers positioned in the north can protect the house from the winds. Some cut wood can be used as heating if you have an efficient wood stove. Mature and healthy trees help make space pleasant and can add value when resale.