How to choose the best two-level floor plans?
To choose the right plan for your home
What are the criteria
to choose a house plan ?
Choosing a plan is above all to compromise between several elements of its construction project: the land, the budget and its way of life.
The impact of the terrain on your choice of home
To decide the final plan of your future home, it is essential to have bought your land. You can of course look upstream at the house styles that match you, but the specifics of your land will finalize your choice.
Our advisers can accompany you in your field search, in the choice of your plans, etc.
Indeed, if your land is small, long, wide, sloping or even in a subdivision; it will condition the plan of your future home.
A narrow plot will more easily accommodate a house with a square or rectangular floor, while a land of beautiful area in the countryside, will make it possible to build a large house on one level with a plan in L or U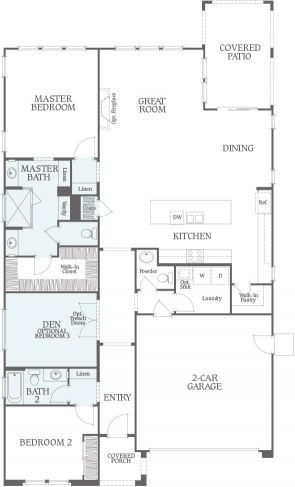 Choose a plan that matches its budget
The choice of plan for your future home is also made and above all according to your budget.
To know the budget that you can allocate to the construction part, you must deduct from your overall budget the cost of your land (purchase, servicing, etc.), administrative costs (notary costs, etc.), and other work contained in your loan
that don't concern your home. This will give you the budget range with which you can choose your home. All forms of houses are achievable, but your budget will condition your plan.
In addition, if your budget and ambitions are both achievable and mastered, your banker or lending organization will be easier to convince when obtaining your loan.
You must choose a house that meets your needs
For each budget, you will be able to find plans that correspond to you, whatever your favorite style: traditional, modern, contemporary, optimized, ecological, with manageable attic, etc.
Your home must have a plan that matches the use you want to make of it, your taste and the performance you want to achieve. To help you in your decision, our advisers will direct you to what will best meet your expectations and needs: number of rooms, energy saving, large living space with open kitchen, etc. They will be able to present to you not only 2D plans, but also 3D plans
to better immerse yourself in your project. The home visit received, during an open door or a scheduled visit for your attention, may also allow you to refine your choice.
You will also have to take into account your neighborhood, the environment around the house, the PLU (Local Plan of Town Planning) of the Commune, in order to opt for the right plan and the right architectural style for your new home. Choosing a customizable house plan from a catalog of models will allow you to make your tailor-made home at a lower cost with high-end services.
Discover the different plans proposed
for our Céa Concept houses
The tips and indications below will serve as a filter for your choice of plans.
To find the right plan, remember to list your criteria carefully: garage, right facade or off-center facade, separate day and night corner, large open living space, etc. Discover all the house plans offered by your manufacturer Créa Concept.
Single-foot house or floor house ?
The single-footed house has several advantages
Its lengthy plan allows a good organization of the parts, which makes it pleasant to live with, easy in daily maintenance or in the work to be carried out.
It is a safer home for young parents, because without stairs, young children can move more freely without risk. For older people, travel is facilitated.
More unifying, it will be an asset for resale, because it is suitable for couples with or without children as well as for the elderly who want to find a peaceful and accessible place for their retirement.
Its organization on several levels makes it possible to segment spaces well.
The cost of building a floor house is easily adjustable depending on the construction materials chosen.
Certain elements will be treated on a floor house:
The facades, because they are often the real visible parts of the house, especially if it is attached to other houses. The choice of joinery and shutters will be essential.
The choice of the interior staircase should also hold your full attention. Its aestheticism, its comfort of use and its location will give a stamp to your future home.
Rectangular or square plan ?
Houses with a rectangular or square plan are often very optimized dwellings where each space finds its place in a rational way, thanks to easy circulation.
We suggest that you discover the 3D models and plans of our rectangular or square houses, on one level or on the floor:
L or V plan ?
Houses with an L-plane plan offer a more original aesthetic than a long house, with a reasonable construction cost.
This plan makes it possible to highlight two distinct zones in the house: the night corner and the day corner. The independence of these two areas allows more privacy during visits by your family or friends. The two wings of your house will have to be harmonious for a better aesthetic rendering on the front.
To implant a house at an angle, it will take very flat ground as well as a house orientation so that the sun lights up the corner to avoid the gray areas too pronounced. Installing bay windows there will gain in brightness.
Créa Concept offers you several house plans in L or V :
U-shaped plan or house on the basement ?
The U-shaped plan will make your home look more modern and more hairy, thanks to the facade shots that will punctuate the architecture of your home. This plan will give your home a greater grip on the ground; you will therefore need a fairly large plot of land for its establishment.
This type of plan allows you to have beautiful volumes to allocate to each space of the house: kitchen, living room, room with parental suite, etc. In addition, brightness is also one of the assets of U-shaped houses that have many openings.
Houses in the basement have several advantages:
They allow you to choose a piece of land with small or large dropouts, w hich can often have a favorable impact on the price, compared to more expensive flat terrain.
A basement can double the living area of your home and allow you additional rooms: workshop, laundry room, games room, etc.
Discover the Crea Concept houses in the basement on our site: Crealice, Creapolis and Créattitude. Other models can be customized in houses on the basement. Do not hesitate to contact an advisor to study your request.
T or Z plan ?
T-houses are rarer, these plans are often assigned to more bent houses, because their facades are more imposing and more worked due to facade pickups. The architecture of your home will therefore be rather original.
The T-plane makes the inner living space a very friendly place for your family. We suggest that you discover the Crealtesse and Créalliance model.
Z or S plans are often used for contemporary style houses. They optimize the living space and the circulation of the ground floor from the garage or the entrance to the house.
The kitchen, living room, dining room, garage / storage spaces are thus very distinct. This type of plan also allows terraced houses to have a more original architecture than a square or rectangular plan.